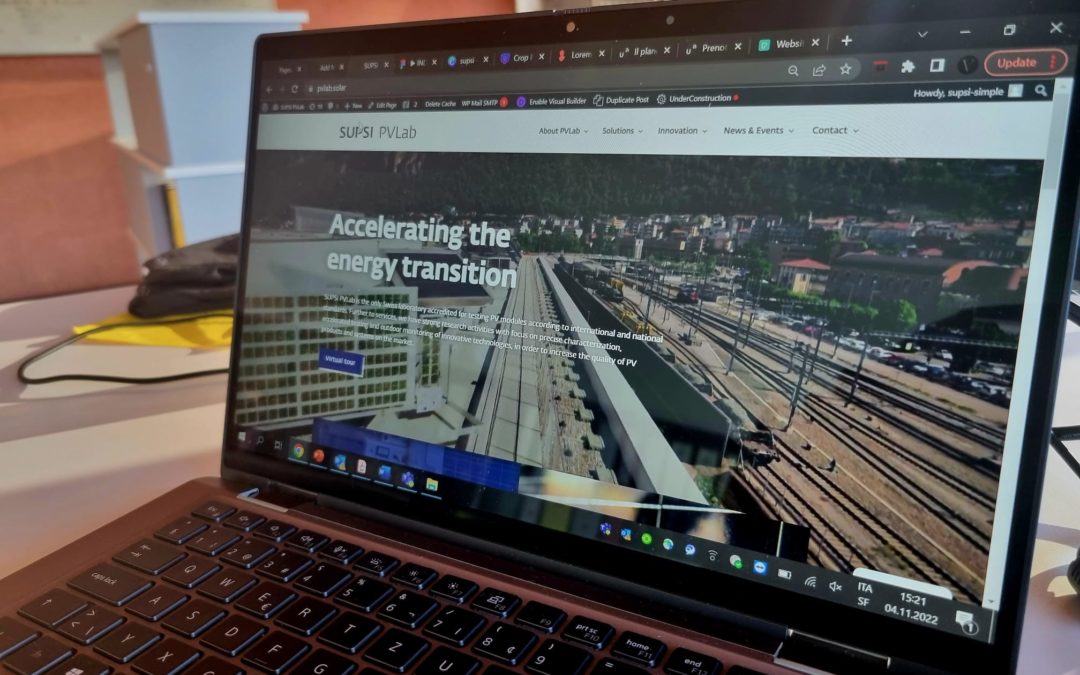 Let's go digital ! The new SUPSI PVLab website is online!
Photovoltaics: made to last. The 40 years of the TISO PV plant – looking back to see the future
27th September 2022
MiCo Milano Convention Centre, Piazzale Carlo Magno 1, Gate 14, 20149 Milan (Auditorium Yellow 3, first floor).
Energia solare: quali opportunità e prospettive per il cittadino in Ticino?
Giovedì 19 maggio 2022
SUPSI, Dipartimento ambiente costruzioni e design, Via Flora Ruchat-Roncati 15, CH- 6850 Mendrisio (aula polivalente)