Innovations are offered on the market before any long-term analysis is available...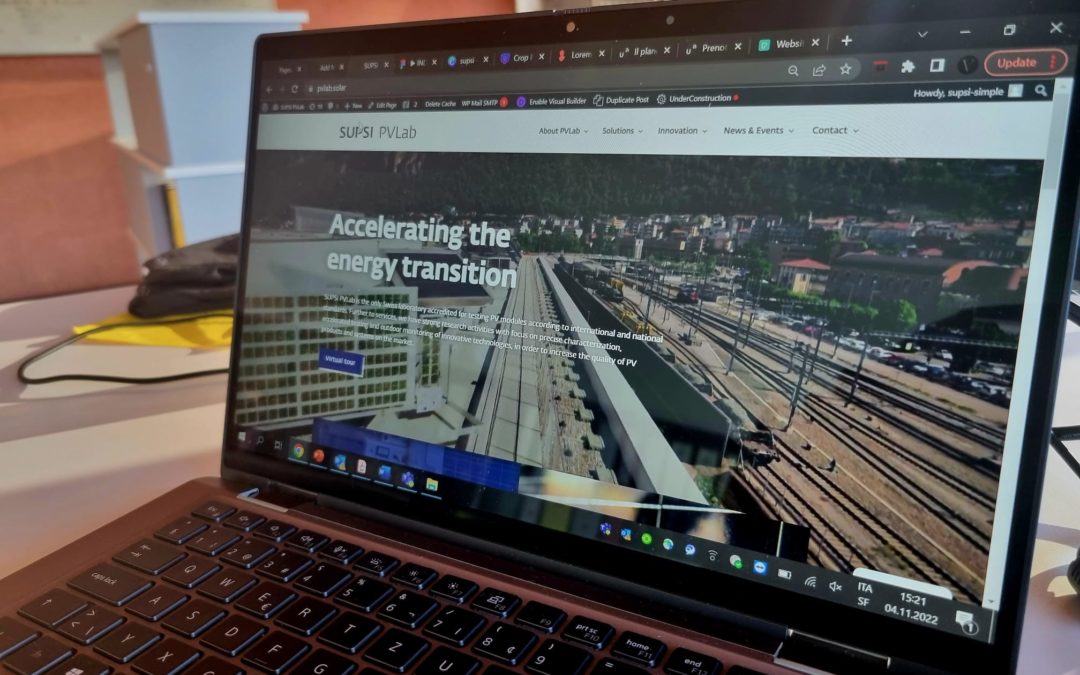 Let's go digital ! The new SUPSI PVLab website is online! Navigating through our services and accessing information has never been smoother, thanks to the intuitive layout and enhanced
Chasing PV Reliability: From New Technologies to Alps
 23 January 2024, from 10:00 to 17:00
Experts and researchers converge to delve into the crucial theme of reliability and the advancements shaping the landscape of solar energy and the photovoltaic industry. Don't miss out on this  occasion as we uncover the potential of photovoltaics in all places!
Location: SUPSI Campus Mendrisio, Switzerland
8-9 November 2023
Hosted by SUPSI PVLab with the contributions from Sandia National Laboratories, IEA PVPS Task 13 and Task 15, this workshop will examine the technical challenges and opportunities related to PV performance modeling and the digitalization of the PV sector.
Location: Mendrisio, Switzerland
Photovoltaics: made to last. The 40 years of the TISO PV plant – looking back to see the future
27th September 2022
MiCo Milano Convention Centre, Piazzale Carlo Magno 1, Gate 14, 20149 Milan (Auditorium Yellow 3, first floor).
Energia solare: quali opportunità e prospettive per il cittadino in Ticino?
Giovedì 19 maggio 2022
SUPSI, Dipartimento ambiente costruzioni e design, Via Flora Ruchat-Roncati 15, CH- 6850 Mendrisio (aula polivalente)